So You Want to Learn About… CULINARY SCIENCE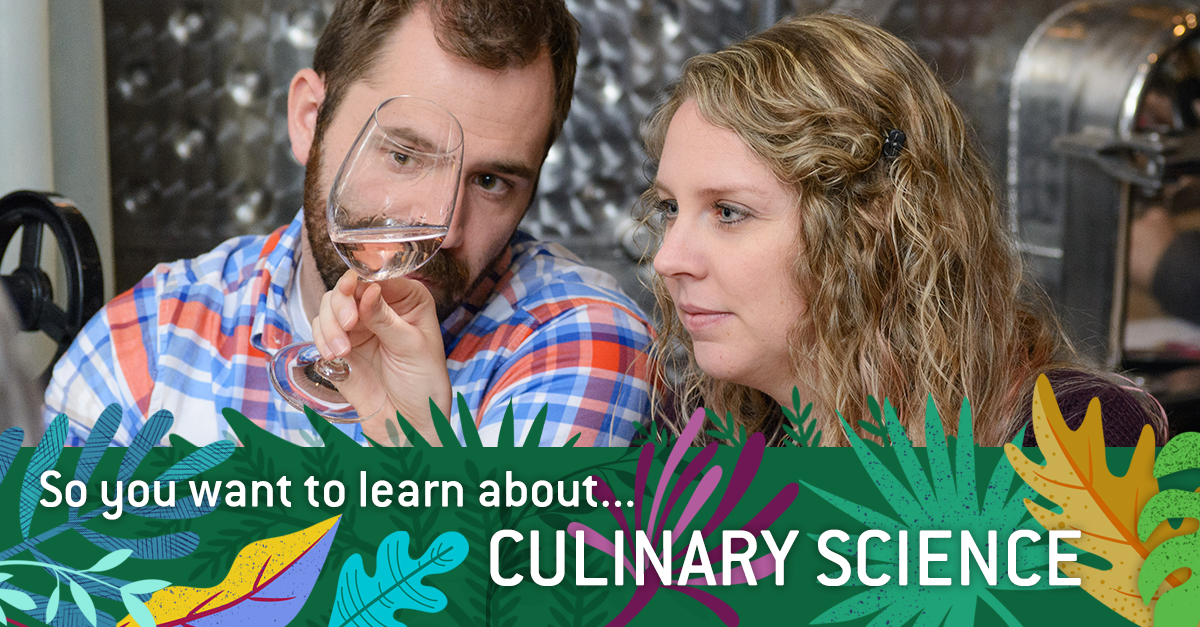 Ever wondered how kombucha is made, or how microbes can make food tastier? Grab an apron and get cooking with these culinary #ATLSciFest 2020 events, perfect for foodies, sommeliers, and food science fanatics. Start planning your Atlanta Science Festival experience with these curated events, taking place all over metro Atlanta March 6-21. Learn more about these tasty events below!
Presented by Little 5 Points Alliance, Sevananda Natural Foods Co-op Market, Lupa's Kitchen
Kombucha is tangy and tasty, but did you know that it gets that way through the hard work of millions of microbes? Join Dr. Jennifer Leavey from Georgia Tech and Lupa Irie, N.D. of Lupa's Kitchen for a hands-on, interactive demonstration of kombucha fermentation—including samples! Learn more about this free event.
Presented by Taproom Coffee, East Pole Coffee Co.
Have you ever wondered what it takes to brew a perfect cup of coffee? Did you know that flavor of your brew ultimately boils down to the science? Join us for a hands-on demonstration as we explore how time, temperature, grind coarseness, and proportion all affect what's in your cup — and learn how to harness these variables in your own kitchen!
This event repeats on Saturday, March 7th, Monday March 9th, and Tuesday, March 10th (with a focus on decaf coffee). Get tickets here.
Presented by UGA Extension – DeKalb County, DeKalb County Government, Wylde Center
Our bee friends create the sweet treat of honey, but are disappearing at a rapid rate. How they make honey and why they are disappearing are two of the many questions scientists from UGA Extension will answer at the Science of Honey. Together we will imagine the life of the bees as they make honey and learn how we can invite them back into our environment by planting bee-friendly flower plants! Get tickets here.
Presented by Root Kitchens, Wylde Center
Come learn to cook with our tiniest kitchen helpers–beneficial microbes! We'll talk a little bit about the history and science of sauerkraut making, and together, we'll all dive into making a batch of sauerkraut to donate to our neighbors in need! Get tickets here.
Presented by City Winery
Uncork your inner sommelier with City Winery at the Atlanta Science Festival! Winemaker James Brim will lead a private, seated wine class that's sure to impress any wine lover. After a brief introduction to wine tasting, you'll learn about vineyard biology and the science behind the winemaking process – all while tasting two different flights of delicious wine. The class will finish with a dessert wine followed by an interactive Q&A session. Indulge your senses with City Winery! Get tickets here.
Presented by Hungry Heart Dietary Consulting, Timpson Creek Farm, Global Growers
Apéritifs? Digestifs? Amaros? Ever wonder what these concoctions have in common and why we drink them before and after meals? Join Christi Hansen, registered dietician and former organic vegetable farmer, for a deep dive into the digestive system and which aromatic and bitter plants grease its wheels. With help from Christi and Kelsey Tremayne of Wrecking Bar, you'll learn the basics of making delicious bitters and take home your own elixirs made from a variety of fresh and foraged ingredients. Get your tickets here.
Presented by Georgia Institute of Technology STEM Comm VIP team
Join us for an evening soiree that will tickle your tastebuds and wake up your sense of wonder. In our throwback to the 1920s in 2020, you enjoy live prohibition-era jazz music and exotic drinks! Learn about the science of boba, butterfly peaflower tea and kombucha, foams and emulsions, nitrogen cold brew and more. Get tickets to this event here.
Can't get enough science? Discover the full #ATLSciFest 2020 schedule here!
https://atlantasciencefestival.org/wp-content/uploads/2020/02/ASF-Culinary-science.png
627
1200
Anna Laura McGranahan
https://atlantasciencefestival.org/wp-content/uploads/2019/08/logo-atlanta-science-festival-engineered-science-atl.png
Anna Laura McGranahan
2020-02-04 15:34:25
2020-02-04 15:34:42
So You Want to Learn About… CULINARY SCIENCE