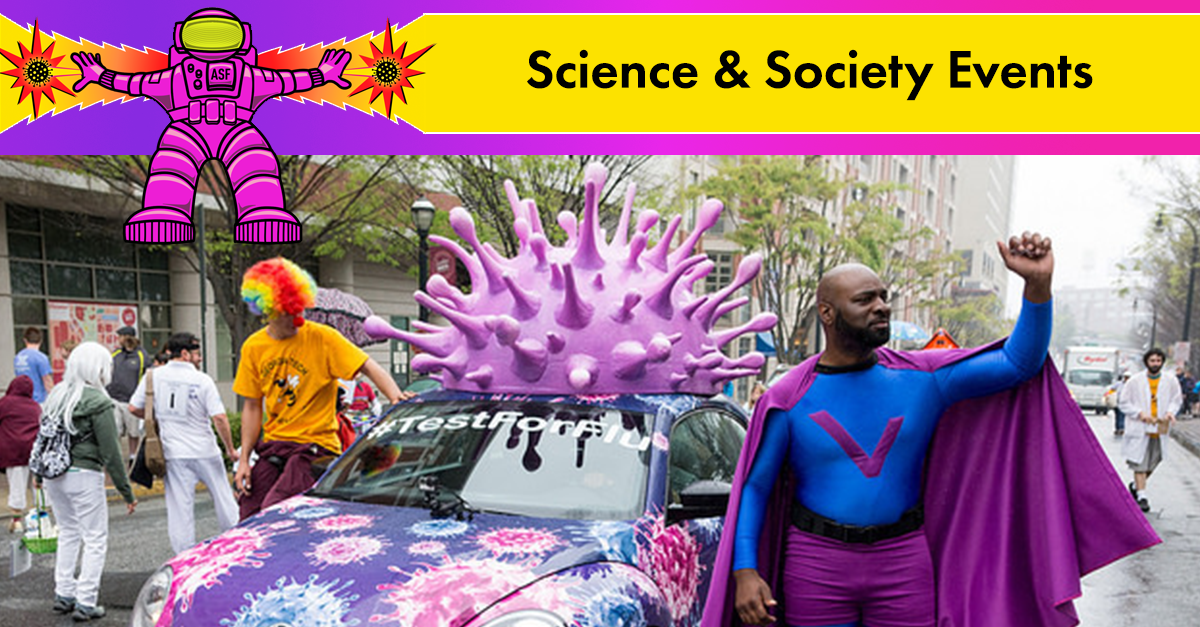 Science and Society Events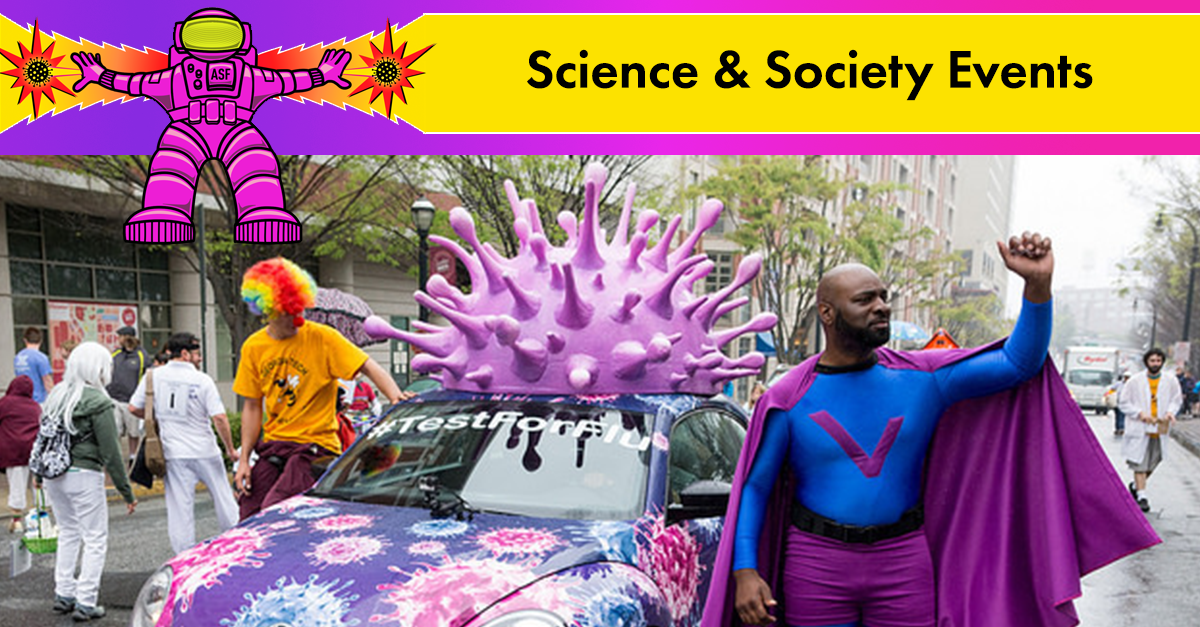 The intersection of science and how it influences the culture of the world at large truly brings to life the value of STEM learning. These 2022 Atlanta Science Festival events are all about what science means for society. Start planning your Atlanta Science Festival experience with these events, taking place March 12-26.
Presented by Discovery Walks: Sweet Auburn
Science is all around us, often hidden in everyday places – where we live, where we play, and where we walk. On this self-guided Discovery Walk through the Sweet Auburn District, you will uncover some of this secret science on a family-friendly 2.5 mile route with ten intriguing science stops. Pick up a free Discovery Walk map and take your family on an urban science and history adventure. This event repeats on March 13.
Participants must be over 18. Learn more here!
Presented by Science for Georgia
What do we want? Democracy! When do we want it? Now! 
But how do we get there? Speaking with your legislators is a perfect example of democracy in action. They can only serve community needs if they know what you care about. If science is what you care about, log in for this online session with Science for Georgia and learn how to effectively share your opinion with your legislator.
Presented by the American Association for the Advancement of Science (AAAS) IF/THEN Initiative, funded by Lyda Hill Philanthropies
If statues could speak, what would they say? Find out at this interactive online panel discussion, featuring successful women in various STEM careers from across the U.S. who all share one thing in common – they were featured in the largest display of female statues in the world through the IfThenSheCan Exhibit. These phenomenal women will be covering topics like the plethora of opportunities in STEM, how to prepare for these types of careers, the importance of the female perspective in STEM, strategies to succeed in environments where you may be "the only one", and many more – through an interactive virtual game. Don't miss the opportunity to hear from these prominent STEM pioneers!
Presented by Georgia Tech, Georgia Tech Student Organizations
Hear inspiring stories from Georgia Tech's diverse research community. Students and faculty will bring their perspectives about their science journey, share what they hope to do to improve their fields, and how that will impact lives. After each talk, you'll have the chance to ask questions and talk directly to each researcher.
Presented by First Christian Church of Decatur, Gentle Spirit Christian Church of Atlanta
What are the intersections and shared pathways of science and spirituality, of physics and faith, of biology and belief? Belief in a loving God may be nice if you have it, but what if you aren't wired that way? What if your main mode of being is by thinking, wondering, and questioning? Who says the only way to encounter the holy is through faith? Can people connect via the mind, or intellectualism, or reasoning?   
Join us as we explore the concept of justice through the eyes of science and spirituality. Our panel of local scientists and theologians will explore and offer a wide range of insights and offerings in a safe space for open dialogue. 
The event is taking place inside the sanctuary. Learn more here!
https://atlantasciencefestival.org/wp-content/uploads/2022/01/Science-Society-Events.png
627
1200
Aakiem Philippe
https://atlantasciencefestival.org/wp-content/uploads/2019/08/logo-atlanta-science-festival-engineered-science-atl.png
Aakiem Philippe
2022-01-31 17:30:56
2022-02-23 17:09:38
Science and Society Events