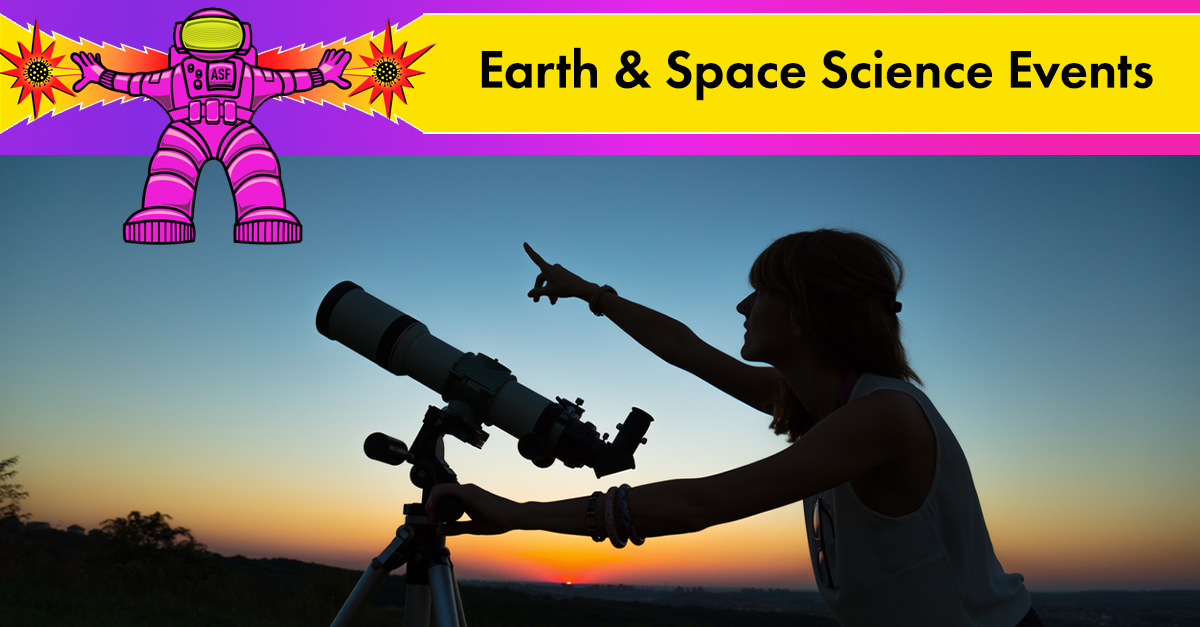 Earth & Space Science Events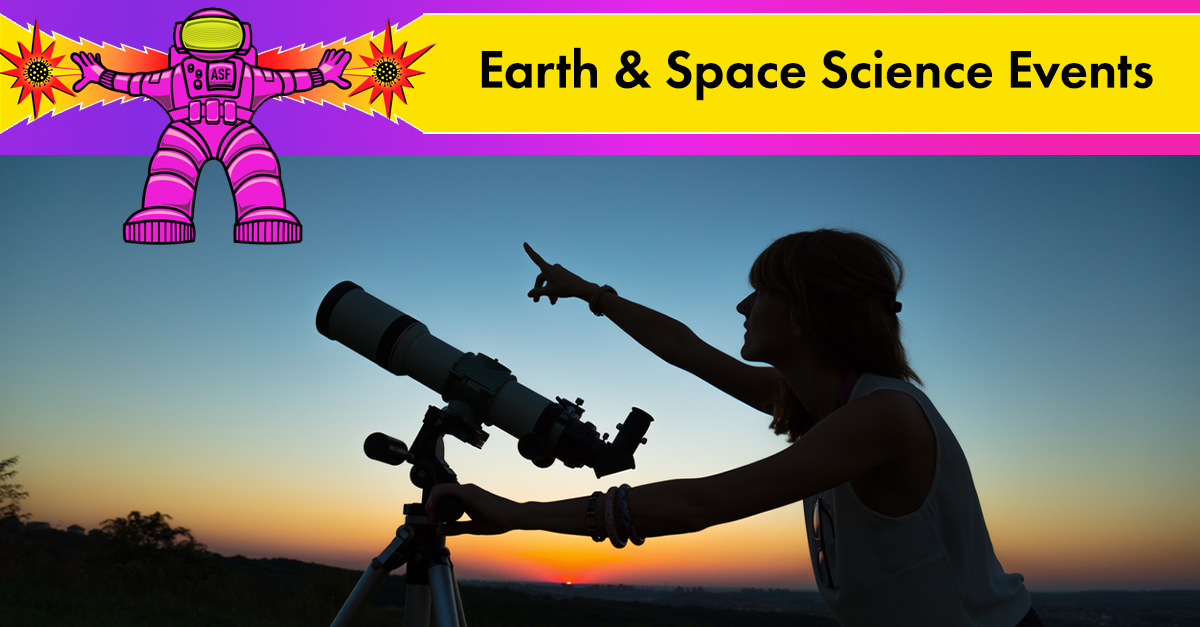 Looking to broaden your knowledge of earth and space? You can choose to attend events ranging from astronomy to thunderstorms at our festival. Start planning your Atlanta Science Festival experience with these events, taking place March 12-26.
Presented by Georgia State University 
Explore the universe from home and imagine life as an alien as you investigate the night sky with and create your own alien.  Scientists from Georgia State University's Physics and Astronomy Department will lead through a tour of the universe via an online application and provide instructions for exploring the effects of light pollution and creating an alien life form. All you need are basic materials from home and your imagination.
Free with advance registration. Register here.
Presented by The School of Earth and Atmospheric Sciences – Georgia Institute of Technology
Did you ever wish you could play the role of "Mother Nature" and alter the Earth system?  The School of Earth and Atmospheric Sciences at Georgia Tech is excited to host "Playing Mother Nature: Modeling Extreme Earth Phenomena at Your Fingertips!"  We invite Earth science enthusiasts (young and old) to join us to explode a volcano, create weather and earthquakes, alter the Earth's land and explore rocks and minerals.
Free admission. Learn more here.
Presented by 11 Alive, TEGNA, and Emory University 
Join the 11 Alive Stormtrackers as we explore the science behind storms and stormtracking! This interactive presentation appropriate for the whole family explores thunderstorm life cycle and forecasting, how radar allows us to see a slice of a thunderstorm, and features the 11 Alive ThunderTruck storm chasing car!
Presented by Georgia State University Perimeter College 
One with the Force are you? Join us for this all-ages dress up sci-fi adventure where Professor Jay Dunn leads a discussion on the worlds and aliens of the Star Wars films and compares them with the planets and life in our solar system as well as extra-solar planets. Along the way, we'll enjoy video clips inspired by Star Wars and other sci-fi favorites. Young Jedi and Padawan alike are encouraged to attend in their favorite sci-fi attire.
Free with advance registration. Register here.
Presented by the Consulate General of Switzerland in Atlanta and the Functional Genomics Center Zurich
Astronauts stationed at the Imaginary International Space Station (IISS) found a mysterious living organism while performing a spacewalk.  Help us find out if the organism is coming from earth or if it's extraterrestrial (ET) by using the latest analytical technologies.
In this workshop, we will start investigating the organism by eye and zoom in to the level of individual cells and even to the molecular level. As the scientist in charge, you will extract and investigate the DNA from the unidentified organism that was found in the space station.
This event is sold out. Learn more here. 
https://atlantasciencefestival.org/wp-content/uploads/2022/01/earth-and-science-events-2022.png
627
1200
Aakiem Philippe
https://atlantasciencefestival.org/wp-content/uploads/2019/08/logo-atlanta-science-festival-engineered-science-atl.png
Aakiem Philippe
2022-01-31 17:30:52
2022-02-23 17:24:56
Earth & Space Science Events