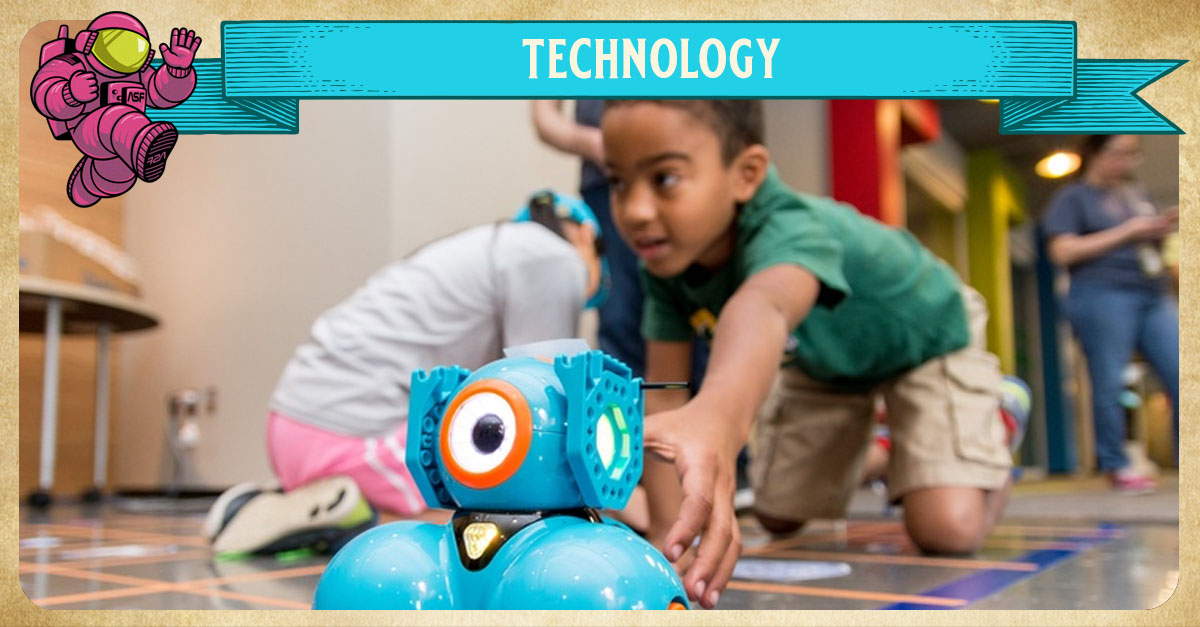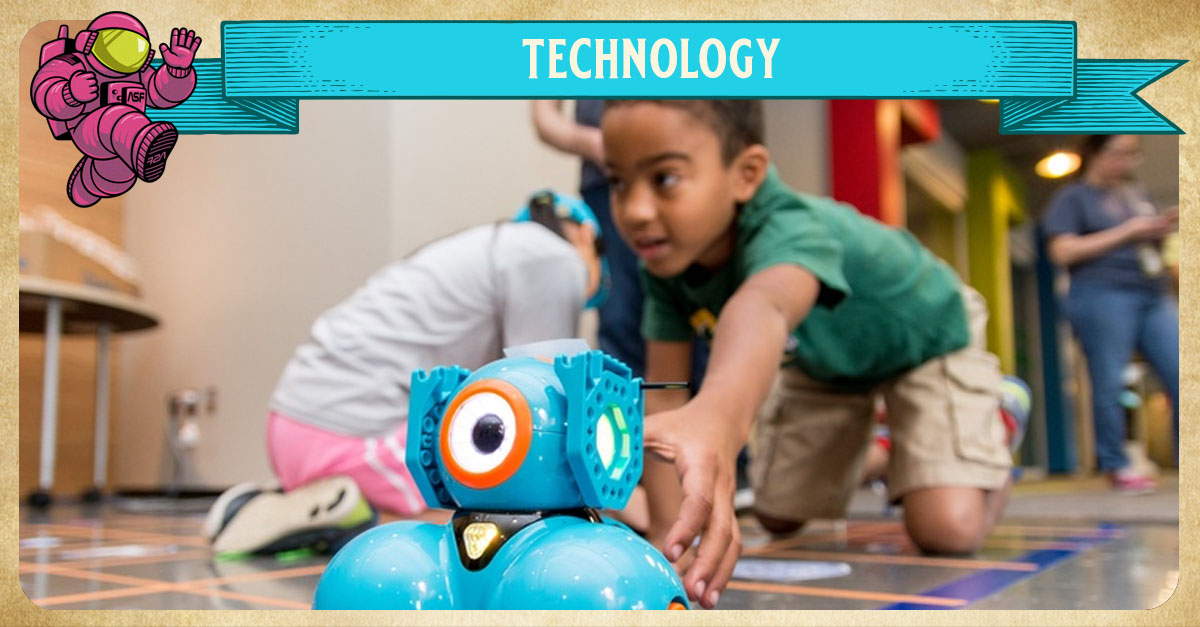 Into tech? We've got events for you! See the latest in brain imaging, a behind the scenes tour of how we're building the fastest airplanes in the world, and more. Get your tech fill at these Atlanta Science Festival events, taking place March 10-25.
Presented by Georgia Tech, The Center for Education Integrating Science, Mathematics and Computing (CEISMC)   
The Center for Education Integrating Science, Mathematics, and Computing (CEISMC) at Georgia Tech presents K.I.D.S. Club (2nd-5th Grade) and STEAM Workshop (6th- 12th Grade). Join us for a day of programming that encourages students to study and pursue a career in the STEAM fields by participating in a variety of hands-on STEAM activities which promote creativity, problem-solving, and teamwork.  Activities include integrating computer science and art, engineering challenges, robotics and more. Each student that registers will receive a healthy snack, 3 hours of STEAM instruction and a CEISMC K.I.D.S. Club t-shirt.
Presented by Georgia State University/ Georgia Institute of Technology Joint Center for Advanced Brain Imaging, Center for Translational Research in Neuroimaging & Data Science 
Join the GSU/GT Center for Advanced Brain Imaging (CABI) to learn what neuroscience can teach us about how the brain works. Take our interactive center tour and join researchers from GSU and Georgia Tech as we explore the health and development of the brain using magnetic resonance imaging (MRI) and other techniques. You'll also learn about how you can volunteer to participate in critical studies at CABI that help us understand more about the brain! Expert scientists lead this interactive tour and field all your burning questions about what's going on inside your head! Stop by anytime for this open house event!
Presented by Georgia Institute of Technology – Institute for Electronics and Nanotechnology
Members of the Georgia Tech community are opening their doors for the Atlanta Science Festival! Whether you're interested in robotics, brains, biology, space, art, nanotechnology, paper, computer science, wearables, bioengineering, chemical engineering, or systems engineering, there will be activities for you! Visit campus for hands-on STEAM activities, exhibits, demonstrations, opportunities to meet student researchers, learn about the research, and so much more happening at Tech!
Presented by Georgia Tech  
Get a sneak peek at what goes into the latest in music technology by visiting our music, art and technology fair. We'll have all sorts of amazing instruments for you to play and explore. See musicians, artists, engineers, and makers showcase their latest work at this hands-on, interactive showcase.
The Fair will take place just before the Georgia Tech Guthman Musical Instrument Competition. Registration is not required for the free Fair, but tickets must be purchased for the Guthman Competition.
No registration necessary.
Presented by Georgia Tech  
A music, engineering, and tech mashup, the Georgia Tech Guthman Musical Instrument Competition is an annual event aimed at identifying the world's next generation of musical instruments and unveiling the best new ideas in musicality, design, engineering, and impact. The Guardian called the competition ""The Pulitzer of the New Instrument World."" Meet some of the most innovative instrument makers from around the world as they perform alongside the best musicians from Georgia Tech and around Atlanta. Then vote on your favorites and learn who the audience and the judges pick as this year's winners!
Presented by The Museum of Animation  
Have you ever wondered how animation works in your favorite cartoons? Discover the science behind animation and how our minds perceive pictures in motion. In this hands-on workshop we'll explore how animated images are created and make your own optical toys and animations to take home!
Presented by Fulton County Arts & Culture; The Public Art Futures Lab
Explore the possibilities of technology and virtual reality in making art! Visit the Public Art Futures Lab to try out a Meta Quest 2 headset and learn how immersive technology is creating new ways to explore art with 3D modeling, painting in VR, spray-painting in VR, and sculpting in VR. Drop-in anytime!
No registration necessary
Presented by Hermeus
The future is faster! Join us at Hermeus for an action-packed tour and panel discussion all about manufacturing, avionics, and hypersonics. Learn how we are making the world's fastest aircraft. Here's a hint: It's engineering, not science. Race you there!
IMPORTANT NOTE: In order to follow governmental regulations, all attendees must be American born citizens or permanent resident green card holders. All attendees will be required to sign an NDA upon arrival prior to entering the facility. No photos will be allowed. Closed-toed shoes are required.
Presented by Sandy Springs Education Force
Sandy Springs Education Force invites the entire community to their 13th annual , award winning STEAM Showcase.  No matter your age, you will enjoy dozens of interactive, hands-on technology and art demonstrations from STEAM business and educational leaders.  Experience cutting-edge technology in the Internet of Things, robotics, gaming, healthcare and entertainment exhibits. Join us at North Springs High School for an evening of fun and fascinating science and technology. We promise you will leave inspired about what the future holds!!
No registration necessary
Presented by Georgia Tech Institute for Electronics and Nanotechnology
Nanotechnology is the study of objects smaller than the width of a human hair. Engineers and scientists manipulate objects on this scale for a variety of uses. But how do they work with things that small? At Georgia Tech's Institute for Electronics and Nanotechnology, scientists and engineers use lasers to print and nanoscale objects. Join us for this online session where we show you how it's all done!
Presented by Emory's Citizen Science Health and Diversity  
Interested in science and public health? Would you like to dabble in coding? Join us Saturday and Sunday for a deep dive into coding at HealthHacks2023, an annual health themed hackathon for middle and high school girls, and present your final hacked solution at our closing presentation Sunday evening! Come learn to code with Scratch and create your own project to address global health problems! All levels of expertise are welcome, especially those without prior coding experience!
Presented by Emory University 
Silicon Valley dominates AI tech like voice and face recognition. We use these daily, but do they work for everyone – or you? The less you are like the technology creators, the less likely these technologies will work for you. This workshop will show you how to make the technology work for you, and will give you a kick start by teaching you many of the important ideas. You will get hands-on experience training AI to recognize your voice and face.
https://atlantasciencefestival.org/wp-content/uploads/2023/01/Technology.jpg
627
1200
Aakiem Philippe
https://atlantasciencefestival.org/wp-content/uploads/2019/08/logo-atlanta-science-festival-engineered-science-atl.png
Aakiem Philippe
2023-01-24 20:00:19
2023-01-26 08:44:18
Technology