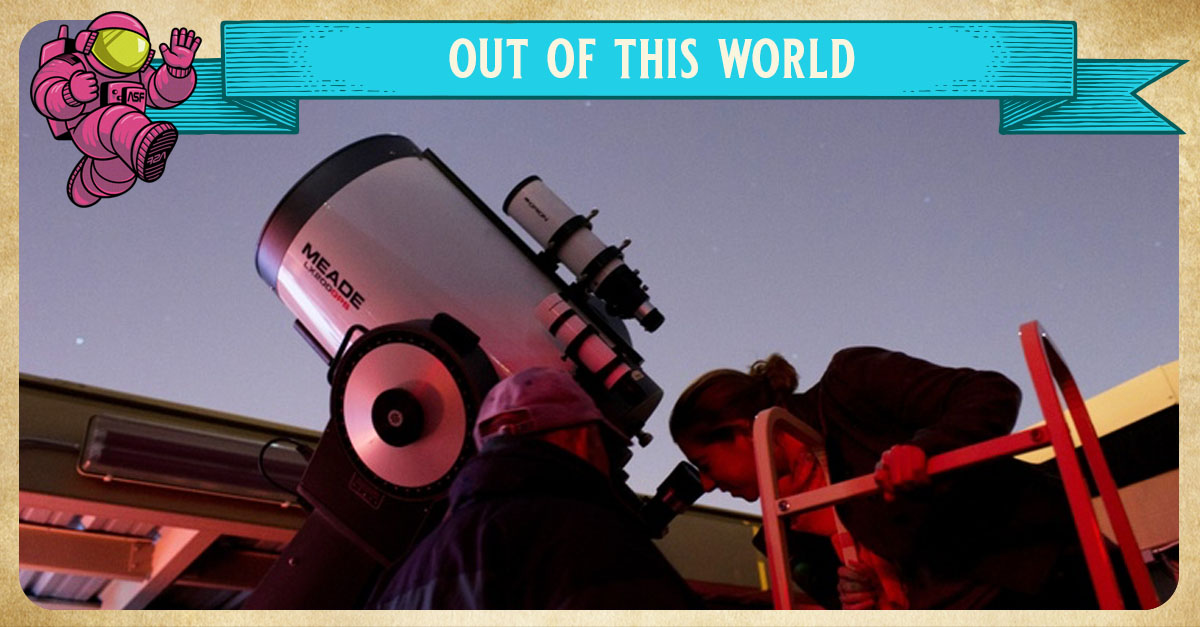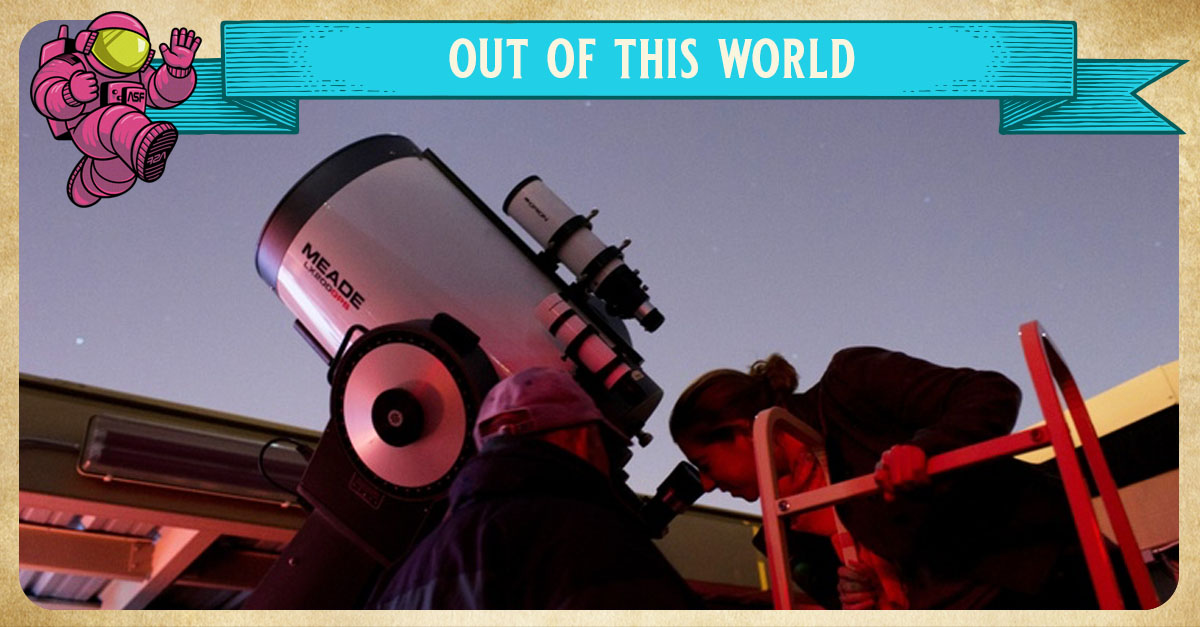 With science, we can learn about places far away from our own planet! Escape this planetary world with these Atlanta Science Festival events, taking place March 10-25.
Presented by Fernbank Museum  
Meet the final frontier!  A Fernbank Science Educator will guide you through fun, hands-on activities demonstrating the concepts that govern the stars.  Experiment with gravity, see and touch real meteorites, explore the scale of stars, and more.
This event repeats at 1:00 PM and 3:00 PM.
Presented by DeKalb County School District  
Bring the whole family and exTENd your science knowledge at Fernbank Science Center's "Project X: Top Tens of GA" on Saturday, March 11. From ecology to geology, you'll interact with our exTENsive collections representing TEN science disciplines, organized into top ten lineups found in Georgia.  Revel in scintillating science with FREE hands-on activities, live snake encounters, fantastic fossil finds and dramatic demonstrations, plus enjoy the allure of astronomy and grandeur of geology.
No registration necessary.
Presented by Hermeus
The future is faster! Join us at Hermeus for an action-packed tour and panel discussion all about manufacturing, avionics, and hypersonics. Learn how we are making the world's fastest aircraft. Here's a hint: It's engineering, not science. Race you there!
IMPORTANT NOTE: In order to follow governmental regulations, all attendees must be American born citizens or permanent resident green card holders. All attendees will be required to sign an NDA upon arrival prior to entering the facility. No photos will be allowed. Closed-toed shoes are required.
Presented by Georgia Tech Observatory, [email protected]
Join the GT Observatory and [email protected] for a virtual event that shares a live viewing of the moon using the Aloha telescope! Tune in and you will have the opportunity to control a telescope hundreds of miles away to get a closer look at the features of the moon, and learn all about our closest neighbor from GT Observatory Director Dr. Jim Sowell. In addition to studying the moon's features, we'll explore other questions about our moon, such as:
– What is the moon made of?
– Why can we only see one side of the moon?
– What is a lunar eclipse?
– Why does the moon have different phases
Presented by Clayton State University Department of Chemistry/Physics, Clayton State University Department of Biology, STEM Cell Club, Clayton State University 
Silicon Valley dominates AI tech like voice and face recognition. We use these daily, but do they work for everyone – or you? The less you are like the technology creators, the less likely these technologies will work for you. This workshop will show you how to make the technology work for you, and will give you a kick start by teaching you many of the important ideas. You will get hands-on experience training AI to recognize your voice and face.
Presented by GSU Perimeter College  
Flat Earth, aliens, astrology, homeopathy, crystals, vaccinations, and more…What's science? What isn't? We will have professors from geology, biology, astronomy, philosophy, and more to dig into the evidence and science behind all of these topics and the issues surrounding them.
No registration necessary.
Presented by GSU Perimeter College
One with the Force you are? Join us for an all-ages sci-fi adventure where Professor Jay Dunn teaches us about aliens and worlds in our galaxy and in a galaxy far, far away!
No registration necessary
Presented by GSU Perimeter College
Join us for an evening of star gazing in our observatory and get a unique chance to explore objects from outer space! We'll have meteorite samples and space stuff for you to get a close look at under microscopes. Come on out for a space-tacular time!
No registration necessary.
https://atlantasciencefestival.org/wp-content/uploads/2023/01/Out-of-This-World.jpg
627
1200
Aakiem Philippe
https://atlantasciencefestival.org/wp-content/uploads/2019/08/logo-atlanta-science-festival-engineered-science-atl.png
Aakiem Philippe
2023-01-24 20:00:41
2023-02-16 10:53:05
Out of this World