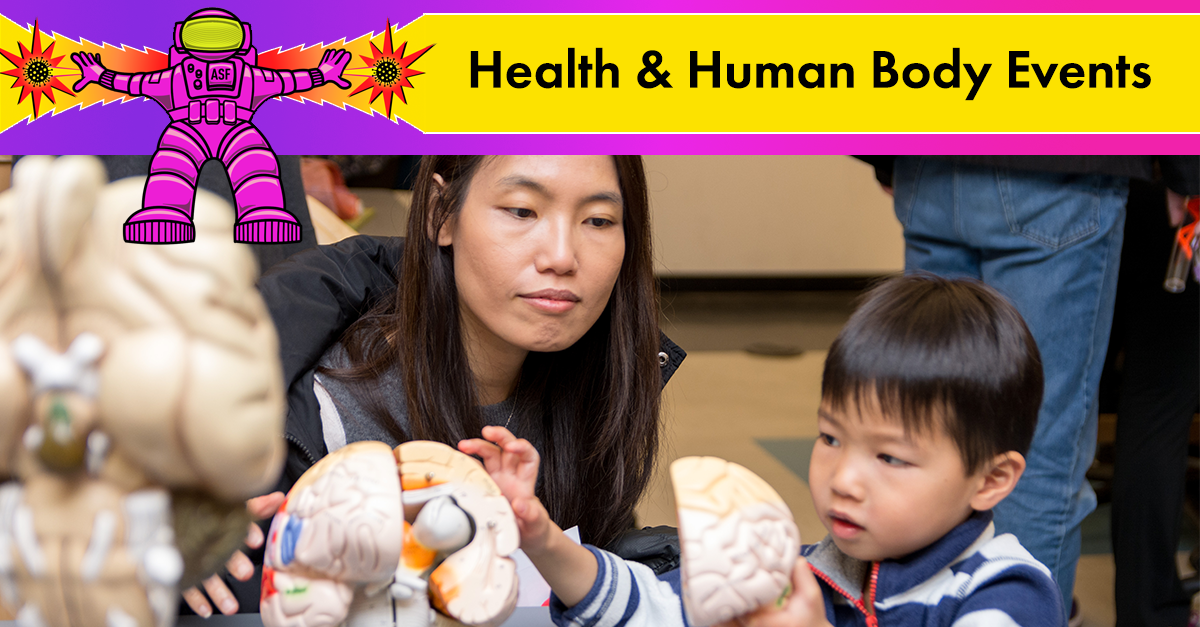 Health and the Human Body Events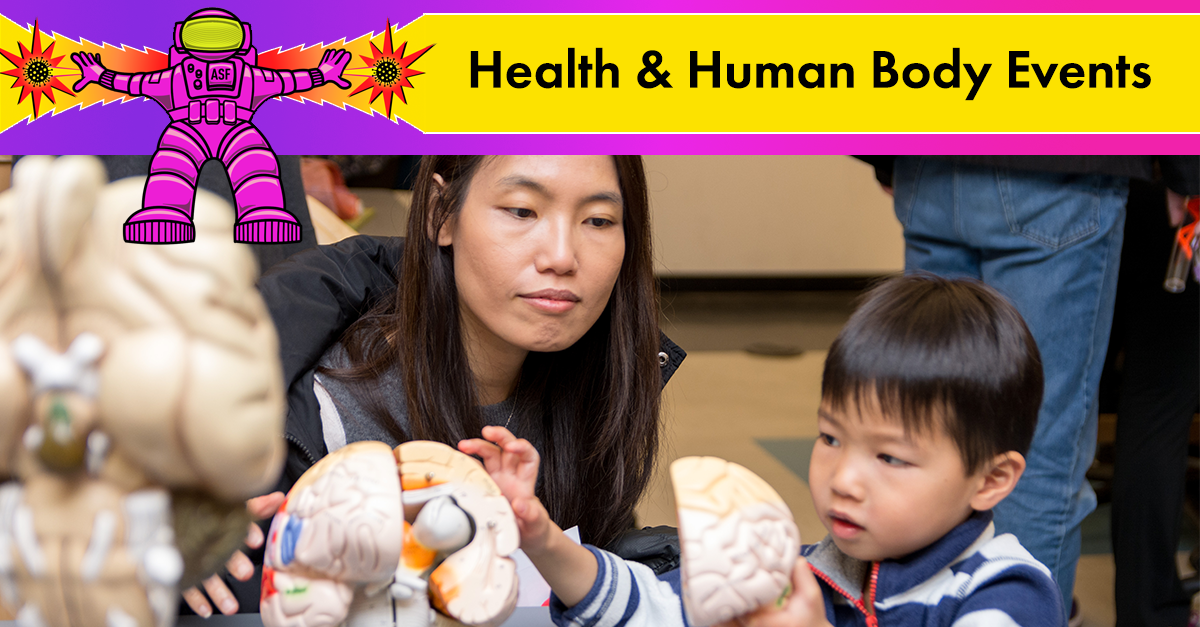 Learn about the amazing science of health, the human body, and everything in between! These 2022 Atlanta Science Festival events are all about discovering aspects of what makes our bodies work. Start planning your Atlanta Science Festival experience with these events, taking place March 12-26.
Presented by Georgia State University, Neuroscience Institute, Center for Behavioral Neuroscience
Our amazing brains evolved here on earth along with other animals' brains. How do brains allow humans to use tools, rats to use smell to navigate, and birds FLY? If you could build the brain of your own imaginary creature, what would it look like? Join Georgia State University neuroscience majors to learn about the evolution of brains, what the different parts of the brain do, and then create your own imaginary creature's brain! Participants will receive Play-Doh by mail to participate in the activity. This event repeats on March 19 and 20.
All sessions of this event are sold out. Learn more here!
Presented by Emory University, Citizen Science HD
Join Citizen Science HD Emory for the Health Hackathon 2022 to learn about coding and healthcare issues in the U.S. All workshops are taught by our amazing Emory Undergraduate Students. All girls from 6-10th grade are welcomed to sign up.
Presented by Georgia State University, Georgia Institute of Technology, Center for Translational Research in Neuroimaging and Data Science
Neuroscience is looking for a few good brains! Join a virtual tour of the Center for Advanced Brain Imaging (CABI) to learn how brain scanning works and how you can volunteer. The tour shows off the equipment that researchers use to explore the health and development of the brain using magnetic resonance imaging (MRI) and other techniques. Members of the public from all age groups can volunteer to participate in critical studies at CABI that help us understand how the brain changes over the lifespan and how to resolve concerns about reading, anxiety, traumatic brain injury, tumors, and more. Expert scientists will lead an interactive but pre-recorded virtual tour, then provide a live Q/A panel discussion afterward to field all your burning questions about brain imaging.
Presented by Georgia State University: The Bio-Bus Program
Join the Bio-Bus and learn how to speak the language of DNA! We will provide a DIY kit and you can tune in to do some activities with us, learn the basics of DNA, and meet some cool resident scientists!
This event is sold out. Learn more here
https://atlantasciencefestival.org/wp-content/uploads/2022/01/Health-Human-Bodies-.png
627
1200
Aakiem Philippe
https://atlantasciencefestival.org/wp-content/uploads/2019/08/logo-atlanta-science-festival-engineered-science-atl.png
Aakiem Philippe
2022-01-31 17:30:34
2022-02-23 17:15:35
Health and the Human Body Events