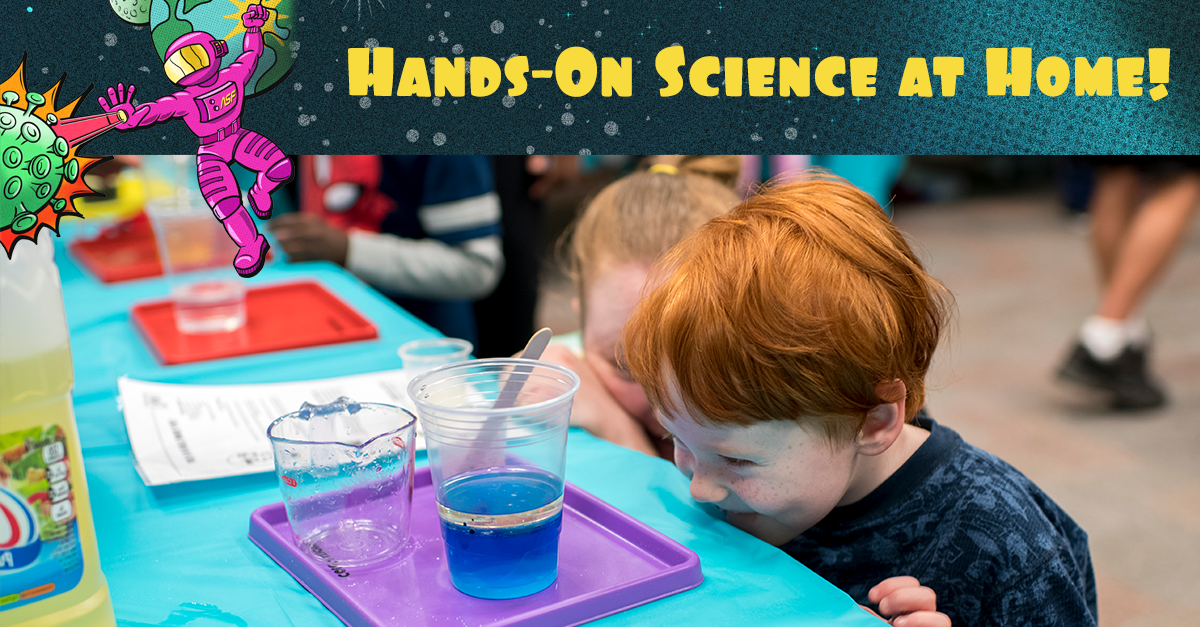 Hands-On Science at Home!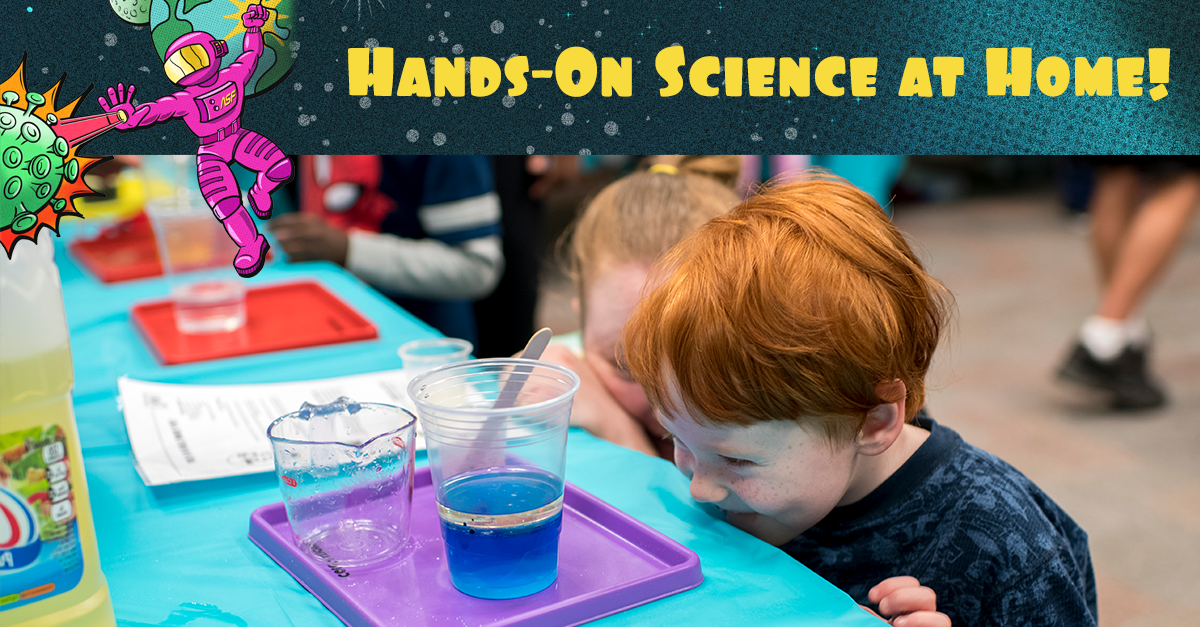 For those who love DIY projects and don't mind getting their hands dirty, here are our top picks for hands-on science activities during the 2021 Atlanta Science Festival! Please note: some events may require purchasing supplies or picking up a kit.
Presented by: Georgia Tech CEISMC
Love to code? Always wanted to know how to build a robot? Curious about science?  Join K.I.D.S. Club and STEAM Workshop at Georgia Tech for an afternoon of exciting hands on STEM workshops. From the comforts of your home, meet professional STEMStars while building and creating cool STEM projects. Register here.
Presented by: STEM Compass
All aboard!! Are you ready for the ultimate STEAM Experience?  This is the one for you! Your STEAM Kit is the Key to fun and hands-on connections for Elementary, Middle and High School Explorers.  From making squishy circuits from scratch, de-mystifying the DNA and RNA Code to making your own wind generator, this day of discovery is your ultimate destination for STEAM Connections!
To take it the next level, our High School students will also learn about STEAM scholarship opportunities. Each grade group activity will conclude with a STEAM Speaker who will bring our explorers full circle to make the career connection to what they have created. Jump on the train and let's get ready to Go Full STEAM Ahead! Register here.
Presented by: STEMComm VIP, Georgia Institute of Technology College of Sciences
Have you ever wanted to learn more about the speed of light and pH indicator chemistry? Do you want to learn how to make mug cakes and butterfly peaflower tea from the comfort of your home? If you said yes to either or both of those questions, then join the Georgia Tech STEMComm team for the tastiest science demonstration in Atlanta!
At this event, we'll send you a cooking kit and our team will take you step by step through the process of how to make a mug cake and steep butterfly peaflower tea, while discussing how to find the speed of light with chocolate and how pH impacts the color of tea. All you need is a microwave (perfect for a dorm room "kitchen"!), and there will be options available for any dietary restrictions (gluten-free, vegan, etc.). Register here.
Presented by: MODA
The time has come to step up, humans! If we want to keep our earth sustainable for life, we need to commit to cleaner energy sources. MODA wants to help you learn and the sun is ready to help us out! Join us to learn more about how we can use solar energy to power a wide variety of household items.
Sign up to get a kit and tune into our session for guidance on how solar panels and solar energy work and instructions on how to assemble the kits. You can transform your life with clean energy! Register here.
Presented by: Small Bites Adventure Club  
Seeds are tiny, but powerful and grow into beautiful plants that feed us! Let's learn more together! Sign up for a virtual lesson of tasting, movement and exploration of seeds and plants! 
We'll send you a kit that will have all you need to plant and care for a sugar snap pea. You'll get a guided journal to help you observe and record plant growth and stages. Register here!
Presented by: The Community Academy for Architecture and Design, Inc. 
Calling young architects! Join us online to explore what it takes to become an architect and fun topics in the field like environmental design, African-centered architecture, and designing in claymation. We'll do some simple and fun projects to increase your family's exposure to this incredible industry! Register here.
Presented by: The Clorox Company
Ever look at the products on the shelves and wonder what it took to get them there?  Join us for this virtual event where we will investigate the Clorox wipes plant in Metro Atlanta and how the team members there manufacture this product to champion people to be well and thrive every single day.  We will close out the session with a hands on chemistry demo since science is worth exploring. Register here.
Presented by: Cobb County Public Library System
CCPLS Family Tech Time moves online exploring STEM concepts with live demos and hands-on experiments for grades K-5. You and your family can follow along live to learn more about STEM and have fun with hands-on learning. Register for a free Brown Bag STEM Take and Make Kit containing materials and a list of common household items needed to conduct three experiments (Family, K-2 and 3rd-5th).
When you register, you'll get to select which Cobb County library branch you want to grab your free kit(s) from (Mountain View, East Cobb, Sewill Mill or Gritters) – available while supplies last. One kit per child will be available for pickup between March 17-24. If you'd rather buy your own materials, check back here by March 5 for a list of materials you'll need on hand. Register here.
Presented by: UGA Extension
Come join the fun at the UGA Extension Virtual Family Science night as you explore science through hands-on and engaging activities! This kit based science night will provide families with all the necessary supplies to explore three science concepts through family friendly experiments live via Zoom with Extension staff.  Don't miss out on the fun as you learn more about chemistry, earth science, and life science in the comforts of your own home! Register here.
https://atlantasciencefestival.org/wp-content/uploads/2021/02/hands-on-science-events-at-home.png
627
1200
Anna Laura McGranahan
https://atlantasciencefestival.org/wp-content/uploads/2019/08/logo-atlanta-science-festival-engineered-science-atl.png
Anna Laura McGranahan
2021-02-26 10:38:20
2021-03-05 08:45:45
Hands-On Science at Home!