The Atlanta Science Festival Exploration Expo is the culminating event of the festival week, taking place on March 24, 2018 from 11am-4pm. The event will draw thousands of people to Piedmont Park in a fun filled day of 100 interactive activities and performances that celebrate the excitement of science, technology, engineering and mathematics in Atlanta. This FREE event is open to all, but the primary target audience will be families with children aged 8-13, with a special emphasis on those with limited access to science education resources.
The deadline for proposing an Expo exhibit has passed – please consider joining us next year. All Expo exhibits must be designed to engage the public in an interactive, hands-on way with some aspect of science, technology, engineering, and/or mathematics. We encourage exhibitors to feature local STEM discoveries, the specific research and innovations coming out of local laboratories, and the science and technology behind Georgia businesses. All content must be family-friendly, safe and appropriate.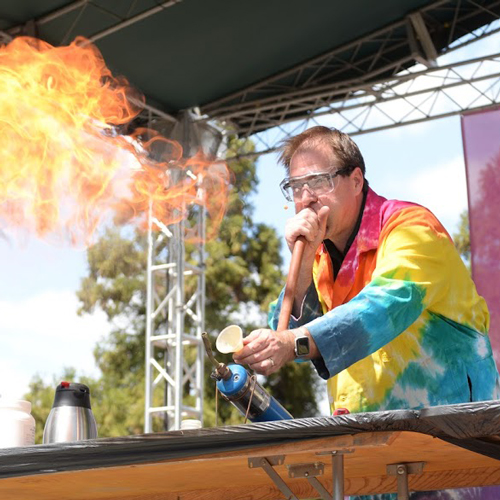 Many thanks for exhibiting your love of science at this year's Expo! You will need all three of these documents for a successful day:
Download the REVISED LOAD-IN PLANS (updated 3/21/18). This PDF contains exact driving directions, load-in times and zone assignments, maps, and your booth numbers.
Download and print in color the appropriate PARK ENTRY PASS for your booth's zone: Curious Kids is orange, Thrive is green, Encounter is blue, Discover is pink, Invent is yellow, STEAM is purple. Write in your contact info and place this on your dashboard for entry into the park during load in/out.
Download the detailed BOOTH MAP, showing the exact location of your booth (reference your booth# included in the Load-in Plans above)
View the What to Expect at the Expo: A Webinar for Exhibitors below and get the run down on exhibiting at this event.
December 8: Early-bird Proposal Deadline (for 10% discount)
January 9: Application Deadline
January 29: All Notifications Sent
February 15: Exhibitor Payment Due
March 18: Booth Assignments and Load-in Details sent to Exhibitors/Performers
March 24: ASF Exploration Expo!