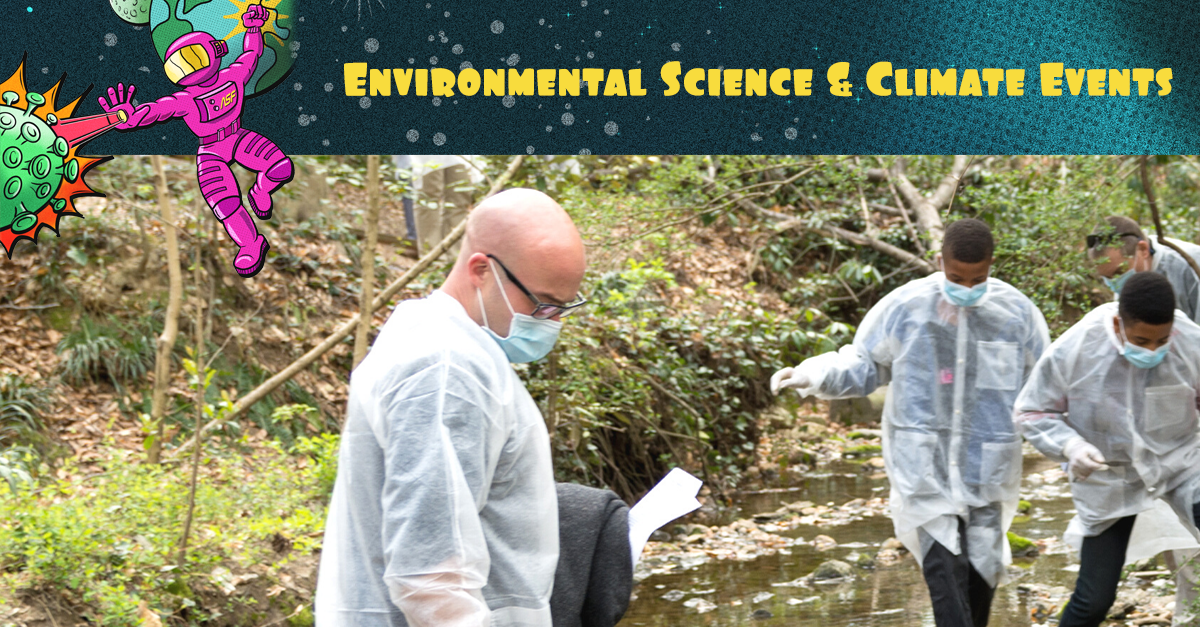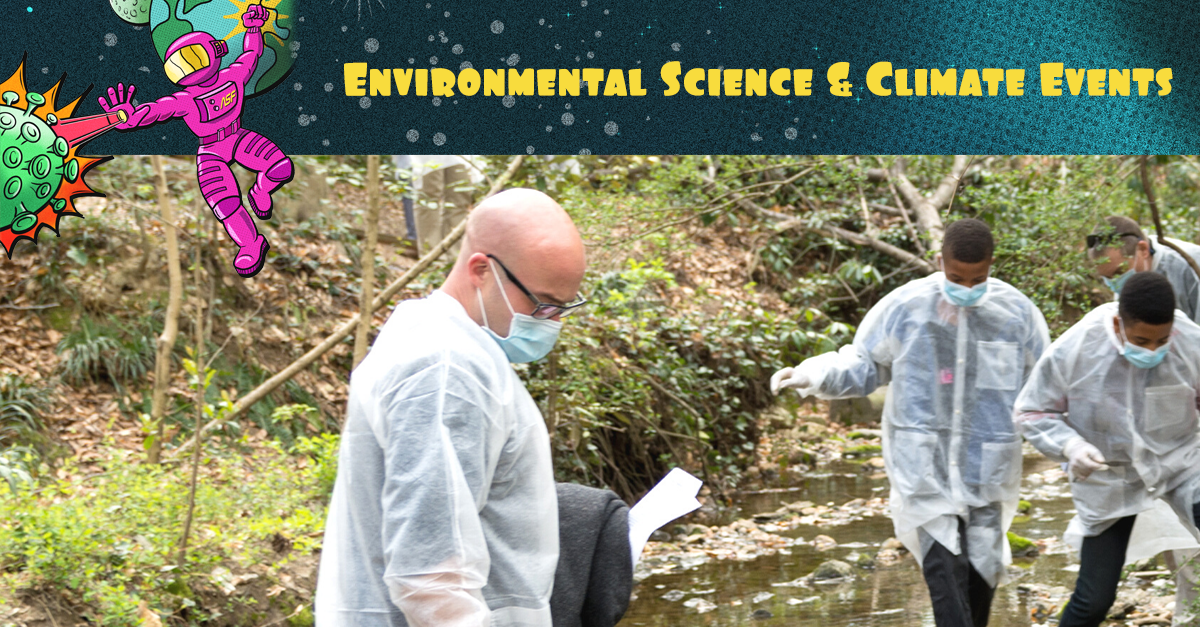 Learn how to be a climate changemaker and what you can do to protect our environment. These 2021 Atlanta Science Festival events are all about going green. Start planning your Atlanta Science Festival experience with these events, taking place March 13-27.
Presented by Live Thrive Atlanta's CHaRM
Have you ever wondered what to do with dated electronics or old bottles of household cleaner? What about textbooks, old cans of paint, or even an old mattress? Join us for a tour of Live Thrive Atlanta's CHaRM (Center for Hard to Recycle Materials) Facility, where you'll learn about what happens to our waste and how to make sustainable changes in your household.
Free parking is available onsite. Register here.
Presented by: Emory University
Calling all community scientists and amateur sleuths! Ever wanted to work with researchers, hunting ways to change the world? Here's your chance! Air Emory, in partnership with Science ATL, is hosting an Air Quality Scavenger Hunt! Your mission is to use clues and an Air Emory sensor to collect air quality data around Piedmont Park to be used by environmental scientist Eri Saikawa, Associate Professor for the Emory Department of Environmental Sciences, and her team. So, pull on your lab coats and lace up your hiking boots for this one-of-a-kind environmental experience right in Atlanta's own backyard. See you there!
Register for the scavenger hunt here.
Presented by: Science for Georgia
What do we want? Democracy! When do we want it? Now!
But how do we get there? Speaking with your legislators is a perfect example of democracy in action. They can only serve community needs if they know what you care about. If science is what you care about, log in for this online panel discussion with members from the Georgia General Assembly. They will share with us about why they want to hear from you and how you can effectively communicate with them.
When you RSVP, you will have the chance to submit questions for the panel and sign up to receive postcards to send to your legislator. Register for this online event here.
Presented by: DeKalb County Department of Recreation, Parks, and Cultural Affairs
Ever dreamed of becoming a Park Ranger when you grow up? Want to become a Junior Ranger right now? Did you know that our metropolis has a large number of nature parks where you can earn a Junior Ranger badge?  Join in on the ASF virtual Ranger Roundtable to meet and hear stories from Park Rangers serving the metro-area's county, state, and national parks! While you are with us, we'll tell you all about how you can become a DeKalb Junior Ranger by completing our self-paced series of 12 nature activities.
Presented by: MODA
The time has come to step up, humans! If we want to keep our earth sustainable for life, we need to commit to cleaner energy sources. MODA wants to help you learn and the sun is ready to help us out! Join us to learn more about how we can use solar energy to power a wide variety of household items. Sign up to get a kit and tune into our session for guidance on how solar panels and solar energy work and instructions on how to assemble the kits. You can transform your life with clean energy! 
Presented by: Penguin Young Readers, Little Shop of Stories
Tune in to join New York Times bestselling author and world-renowned scientist Dr. Temple Grandin for a presentation and discussion of her new book, The Outdoor Scientist: The Wonder of Observing the Natural World.
In the book, Dr. Grandin introduces young readers to leading scientists of the day, shares insights from her life, and includes 40 interactive outdoor projects to give readers a deeper understanding of the world around them.
When you register, you'll be able to pre-order your own copy of this amazing book! Register here.
Presented by: Georgia Institute of Technology
Extreme heat is the leading cause of weather-related deaths in the United States – more than hurricanes and tornadoes combined. Disproportionately affecting the most vulnerable community members, heat extremes are particularly deadly in densely populated urban centers such as Atlanta. In many other cities, maximum urban heating often occurs in locations that reflect the compound impacts of historic racism.
In order to combat this problem, we must better understand it. Join us to learn how community scientists are mapping temperature extremes throughout Atlanta with high-tech DIY sensors. We'll present our preliminary data during a panel discussion about the science of "urban heat islands" and their relationship to climate change and environmental justice. 
Presented by: West Atlanta Watershed Alliance
Join us for a field trip to Proctor Creek to view our Trash Trap Network in the watershed there! We'll tour one location where all ages can access Proctor Creek, participate in an aquatic trash assessment, evaluate methods used by the trash trap team, compare different trap technologies on their effectiveness, and discuss non-point source pollution and downstream impacts to coastal waters if the trash had not been interrupted and removed. We'll also discuss potential recycling and reuse opportunities for the plastics and other materials found in the traps. We won't get into the creek during the tour, but you will work with the trash team who does wade in to remove the trash and facilitate the trash inventory.  
https://atlantasciencefestival.org/wp-content/uploads/2021/02/ASF-2021-Environmental-Climate-Events.png
627
1200
Anna Laura McGranahan
https://atlantasciencefestival.org/wp-content/uploads/2019/08/logo-atlanta-science-festival-engineered-science-atl.png
Anna Laura McGranahan
2021-02-12 18:07:56
2021-02-17 13:27:31
Environmental Science & Climate Events