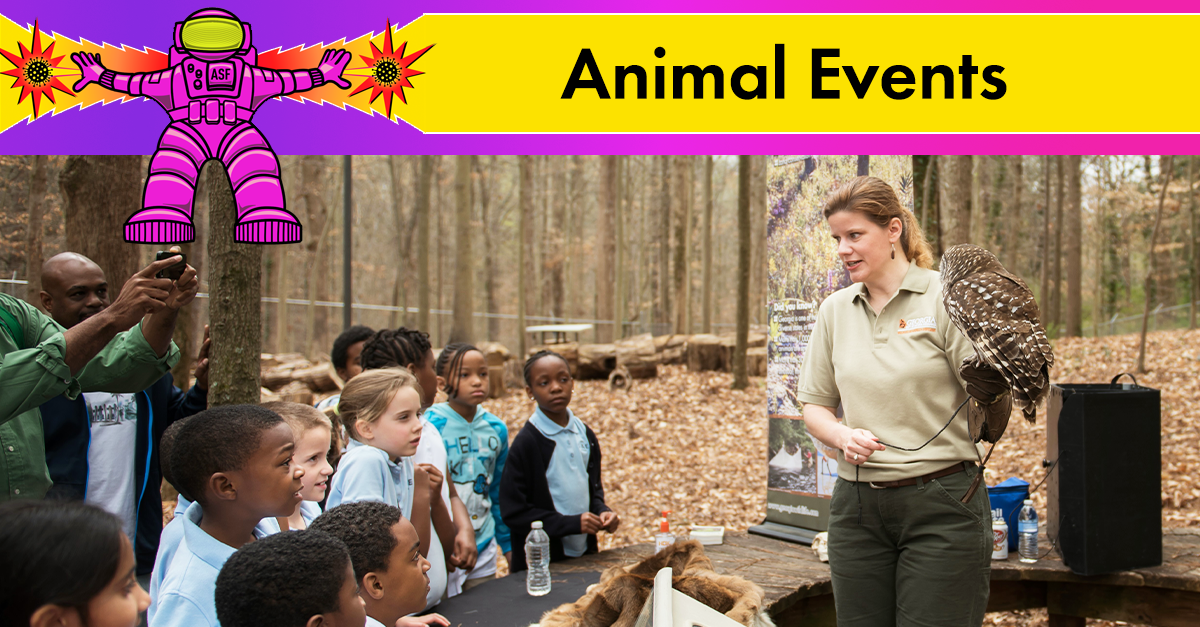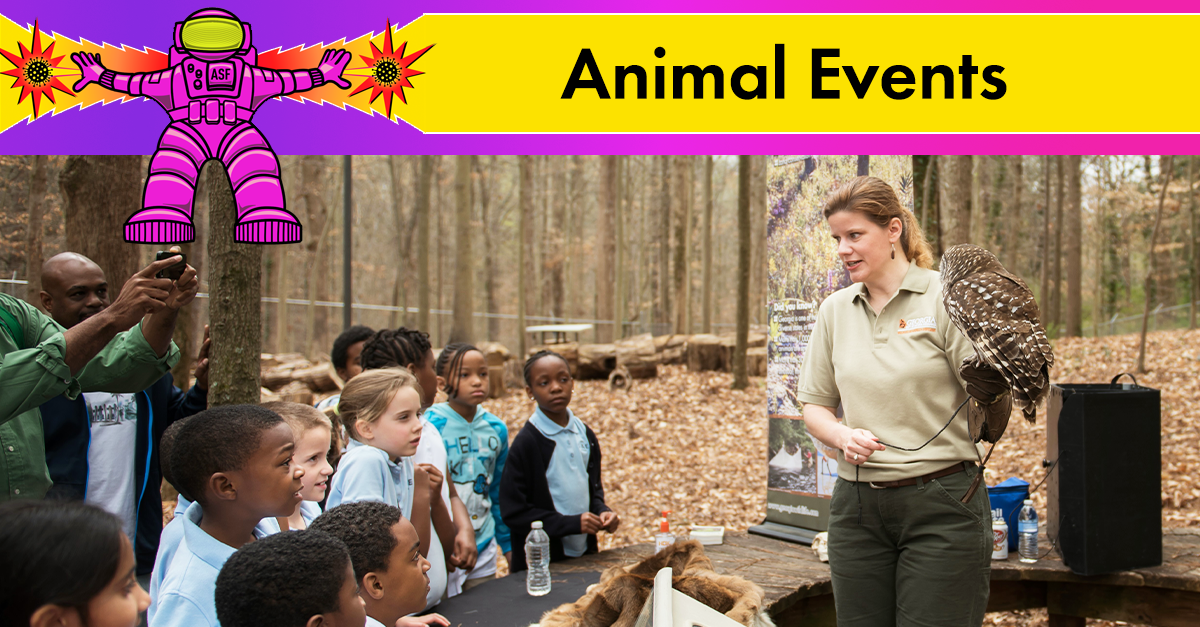 Looking to broaden your knowledge of animals? You can learn more about reptiles, amphibians, birds, and more at these upcoming events. Start planning your Atlanta Science Festival experience with these events, taking place March 12-26.
Presented by The Amphibian Foundation 
Come on out to Clyde Shepherd Nature Preserve in Decatur and witness wildlife with regional experts from the Amphibian Foundation. Become 'citizen scientists' and perform an amphibian 'bioblitz' inventory of the preserve documenting salamanders and frogs in one of the greatest strongholds for amphibians inside of the perimeter! Everyone and their families are encouraged to attend and bring their cell phones to upload images of what we find to iNaturalist.
Free admission. Learn more here. 
Presented by Zoo Atlanta 
Bring your little ones for an evening of science exploration at the Zoo! Designed for families with children ages 0-5, you'll get to enjoy a mini-tour of the Zoo, culminating in a science experiment and dance party! This exciting program will introduce young conservationists to wildlife, inspiring them to learn more about animals and the natural world.
Presented by The Amphibian Foundation 
Atlanta is home to a unique nonprofit dedicated to the conservation and research of amphibians amidst a global population decline. In 2016, the Amphibian Foundation formed to focus on conserving two of Georgia's most imperiled species (Gopher Frog and Flatwoods Salamander). Since then has begun working on other native and globally endangered amphibians. Closed to the public, this is a chance to see the conservation collections and meet Foundation staff working hard to save these vital and sensitive animals from extinction.
Both sessions are sold out. Learn more here.
Presented by GSU Geosciences 
Feeling sluggish? So are we! Come on out on a slug filled adventure where we'll use our eagle eyes to search for these slimy and fascinating creatures, and learn all about them as we hike through Sykes Park! Download the iNaturalist app beforehand and we'll use that to identify what we find and contribute data to the Atlanta SLIME project!
Advance registration requested, but not required. Register here. 
Presented by Georgia Audobon 
Join Georgia Audubon to explore the diversity of birds that call Atlanta home! Led by an ornithologist (a biologist who studies birds), we will explore the new Westside Park–Atlanta's newest and largest park that is home to over 100 species of birds! Come learn about the birds who live in Atlanta year-round, those passing through on their spring migratory journeys, and how you can learn to identify and protect birds in your everyday life.
Westside Park has paved, wide trails, and we will travel on paths with, at most, gradual inclines. When entering, use the entrance with the large, white tunnel.
This event is sold out. Learn more here.
Presented by The Amphibian Foundation and the West Atlanta Watershed Alliance 
The Amphibian Foundation seeks to elevate awareness of the global amphibian declines. Here in Atlanta, AF also works to address some of the urban pressures impacting reptiles as well. There is perhaps no group more misunderstood and despised than venomous snakes, and AF has been working with the community since the beginning to help people discern facts from fiction, and even teaches a training course on how to handle venomous reptiles safely. Come explore these awe inspiring animals, and let's see how much of that fear is actually fascination.
This event is sold out. Learn more here.
https://atlantasciencefestival.org/wp-content/uploads/2022/01/Animal-events.png
627
1200
Aakiem Philippe
https://atlantasciencefestival.org/wp-content/uploads/2019/08/logo-atlanta-science-festival-engineered-science-atl.png
Aakiem Philippe
2022-01-31 17:30:22
2022-02-23 17:41:34
Animal Events