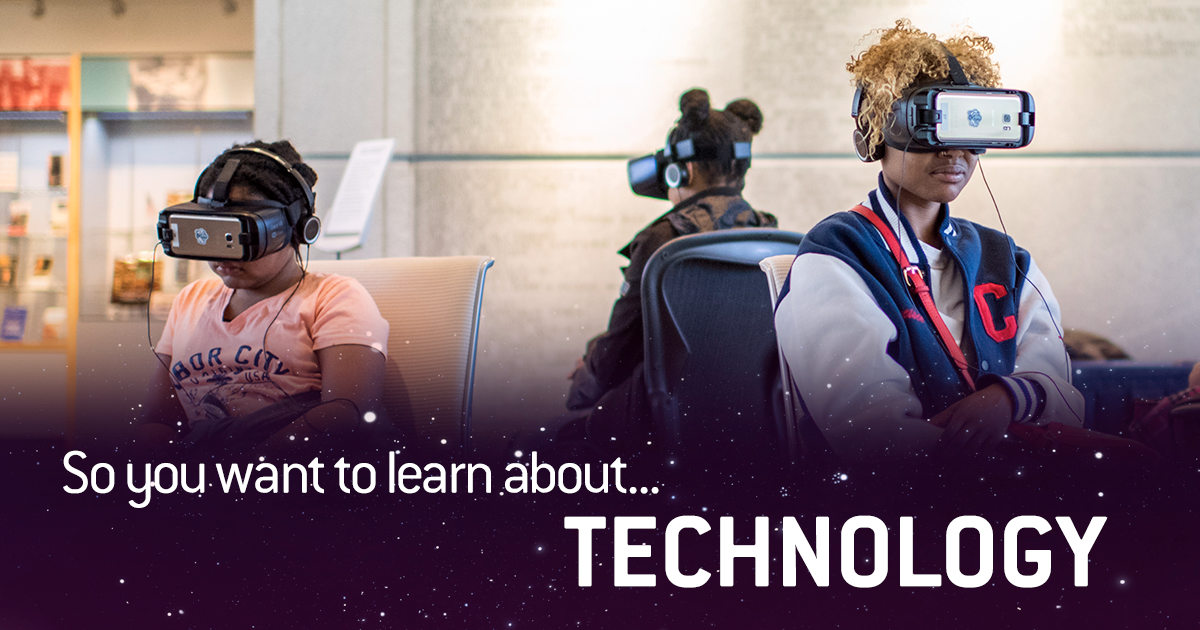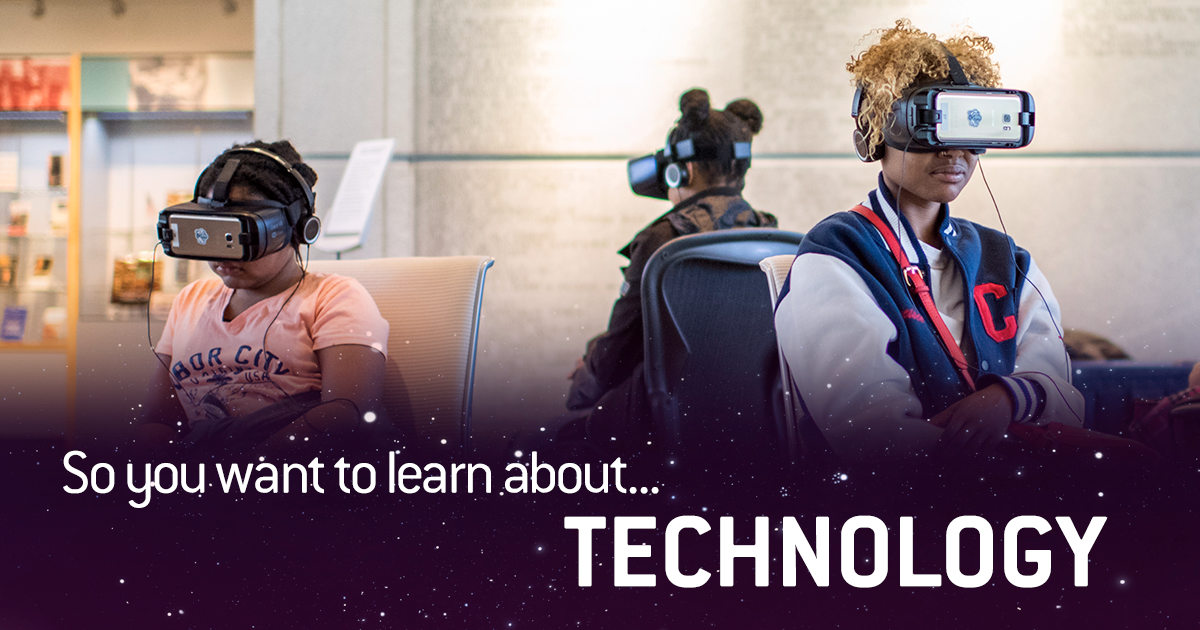 Explore all things technology in these #ATLSciFest 2019 events! Start planning your Atlanta Science Festival experience with these curated events, taking place all over metro Atlanta March 9-23. Learn about the nanoscale and nano-tattoos, attend an astronaut job fair, and more high-tech events!
Saturday March 9th, 2019 7:30 pm – 9:30 pm – Teens, Families, Adults
A music, engineering, and tech mashup, the Georgia Tech Margaret Guthman Musical Instrument Competition is an annual event aimed at identifying the world's next generation of musical instruments and unveiling the best new ideas in musicality, design, engineering, and impact. The Guardian called the competition "The Pulitzer of the New Instrument World," and The New York Times described the "special, otherworldly sound that you can feel permeating your soul" which became the hallmark of the competition. Fast Company explained how Guthman's "Futuristic Instruments will change how we make music," and Atlanta Magazine suggests that "at the Guthman Competition, innovative instruments just might predict the future of music." Learn more about this free event.
Saturday, March 9th, 2019 1:00 pm – 3:00 pm
Atlanta's mightiest heroes have come together as a team for this special ASF event. That's right – we're bringing together superhero scientists and engineers to tell us more about what parts of superhero science are actual science and what is still science fiction. Ever wonder if you'll have A.I. that can transition to physical form? What are the chances that aliens will look human? Will soldiers have computerized weapons systems in an armored exoskeleton suit? Moderated by Dr. Lisa Yaszek, Professor of Science Fiction Studies at Georgia Tech, our panel will feature experts in artificial intelligence, astrobiology, and nanotechnology. Come join the conversation! The panel discussion will take place in the theater, with family friendly activities in the lobby. Learn more about this free event!
Sunday, March 10th, 2019 12:00 pm – 5:00 pm
Humans are constantly in motion. But have you ever stopped to consider how, precisely, we're able to move the way we do? Join Georgia Institute of Technology PoWeR Lab for a fun afternoon demystifying what makes us run fast, the electricity required to flex your muscles, and so much more. You'll get your blood pumping through fun exercises while you test high-tech gadgets and learn how engineers are designing wearable devices that will make it easier for humans to walk in the near future. Learn more about this free event!
Tuesday, March 12th, 2019 7:30 pm – 9:30 pm
Controlling computers and robots with thoughts? Modifying brain activity to treat disorders such as Alzheimer's Disease and depression without medication? New neurotechnologies can sound like fantasy, but what is science fact and what is science fiction? As this technology blurs the lines between mind and machine, does it change our definition of what it means to be human? Local technology and ethics researchers leading the neuro-engineering revolution will address these questions in an engaging interactive discussion, including live audience demonstrations of neural interfaces. Presenters will be faculty from Emory and Georgia Tech leading neuroengineering or neuroethics research efforts: Dr. Chethan Pandarinath, Dr. Karen Rommelfanger, Dr. Christopher Rozell, and Dr. Annabelle Singer. Purchase tickets to this event here!
Thursday, March 14th, 2019 7:00 pm – 8:00 pm
What do clean drinking water for all, targeted cancer treatment, invisibility cloaks, self-healing fabrics, quantum computing, a space elevator, and bendable electronics have in common? They may all be possible through nanotechnology. Led by members of the Georgia Tech nanotechnology community, come learn about nanotechnology, its current applications, the hype surrounding its development, and potential future uses. Then, join the discussion and share how you'd like nanotechnology to impact your life. Learn more about this free event!
Saturday, March 16th, 2019 10:00 am – 1:00 pm
Learn what makes the nanoscale special and how it's led to improvements in everyday products. Join Georgia Tech scientists and engineers in hands-on activities exploring the nanoscale. What is nano about a lotus leaf and how do we use this effect? How can clear nail polish be colorful? What is a smart material? What do objects look like under a scanning electron microscope (SEM)? Bring a sample to scan (not wet, and less than an inch in diameter, please) with our tabletop SEM. Learn more about this free event!
Saturday, March 16th, 2019 1:00 pm – 4:30 pm
Robotics! Virtual reality! Hands-on science! Come on out to the Cobb County Public Library System's Family Tech Time for a family-friendly afternoon of fun and science. Educators are also invited to preview CCPLS STEM Stacker educator kits developed in partnership with the Georgia Science Teacher Association and UGA Cobb 4H. Learn more about this free event!
Saturday, March 16th, 2019 2:00 pm – 3:00 pm
Let's dive into the heart of how the internet works! How exactly does YouTube show you videos so quickly? What are BitCoins and how do you get one? How does information move from one computer to another? Join us for an interactive session where we will answer these questions and more as we tinker with code, rotating through different stations doing everything from seeing how your Snapchat snaps move through space to learning how to hack a bank [simulated, naturally]. Learn more about this free event!
Monday, March 18th, 2019 8:00 am – 4:00 pm
Space YouTuber, Space plumber, Space athlete, even Space Fortnite will be some of career opportunities presented for middle-grade students at the Atlanta Science Festival debut of the space STEAM career program, Astronaut Job Fair. Astronaut Job Fair (AJF) is a professional Space job training workshop for middle-grade students, ages 9-13. Staged as a real professional job fair and career day, AJF at ASF will inspire and encourage young students with a flair for STEAM towards Space-themed college and career directions. Tomorrow's jobs are in Space! Purchase tickets to this event here!
https://atlantasciencefestival.org/wp-content/uploads/2019/01/ASF-so-you-want-to-learn-about-technology.png
630
1200
Anna Laura McGranahan
https://atlantasciencefestival.org/wp-content/uploads/2019/08/logo-atlanta-science-festival-engineered-science-atl.png
Anna Laura McGranahan
2019-01-28 16:52:53
2019-02-26 10:55:37
So you want to learn about... TECHNOLOGY