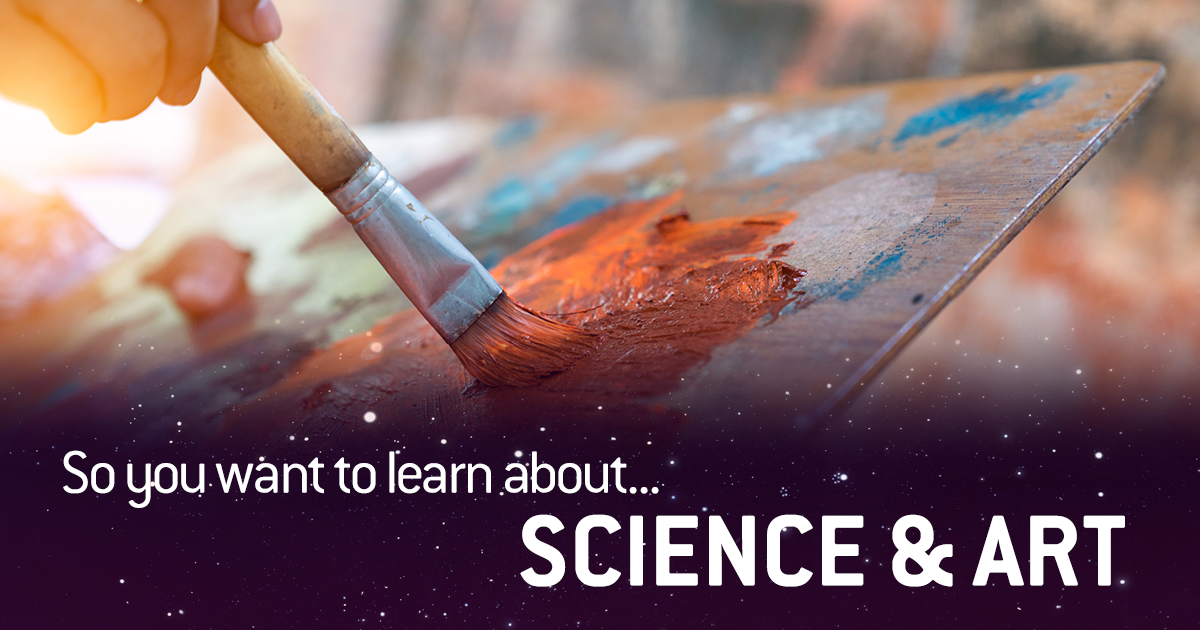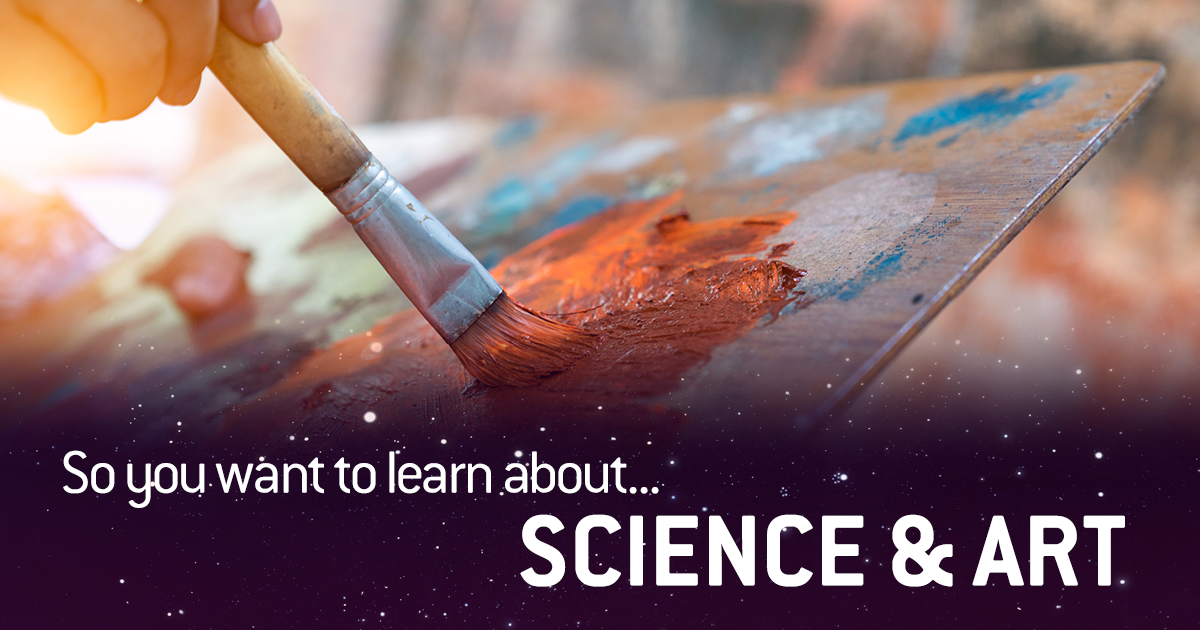 Scientific art and artful science combine in these #ATLSciFest 2019 events! Start planning your Atlanta Science Festival experience with these curated events, taking place all over metro Atlanta March 9-23. Explore the Voyager's Golden Record through modern dance, discover the story of Ada Lovelace, meet Beatrice the Biologist, hear scientists tell their stories of success and failure at The Story Collider, and much more!
Saturday March 9th, 2019 7:30 pm – 9:30 pm – Teens, Families, Adults
A music, engineering, and tech mashup, the Georgia Tech Margaret Guthman Musical Instrument Competition is an annual event aimed at identifying the world's next generation of musical instruments and unveiling the best new ideas in musicality, design, engineering, and impact. The Guardian called the competition "The Pulitzer of the New Instrument World," and The New York Times described the "special, otherworldly sound that you can feel permeating your soul" which became the hallmark of the competition. Fast Company explained how Guthman's "Futuristic Instruments will change how we make music," and Atlanta Magazine suggests that "at the Guthman Competition, innovative instruments just might predict the future of music." Learn more about this free event.
Sunday March 10th 1:00 p.m. – 4:00 p.m.- Families, Children, Preschool
On the second Sunday of each month, the High Museum will offer free admission for all visitors and special family-friendly programming from 1 to 4 p.m. For this Second Sunday, we'll ask, "What do science, technology, engineering, and math have to do with making art?" Looking at works of art in our collection with scientists and artists, we will discover how art connects with these subjects as we explore the creative process. Learn more about this free event.
Thursday March 14 7:30 p.m. – 9:30 p.m. – Adults
Take some scientists, teach them the basics of comedy writing, and put them onstage for a live audience performance. Real Science. Real Experts. Real Funny. Purchase tickets here!
Saturday March 16th 9:30 a.m. – 2:00 p.m. – Adults, Families, Teens, Children
Art and science collide in Fusion Gallery: Breakthrough at Georgia State University. Nature inspires scientists to ask questions, but the mystery of the universe can also be expressed in other ways. GSU life & earth sciences students along with two-dimensional design students will collaborate to create artistic expressions of scientific data. The "breakthrough" that the scientific data represents comes alive in these works as students work together to metaphorically express the essence of what the data teaches us. Student artists & scientists will be on hand to explore the artistic process and the science behind each work. Learn more about this free event.
Saturday March 16th 8:30 p.m. – 10:00 p.m.- Adults 
This internationally touring variety show is full of professional writers, comedians, and more performing acts based on actual scientific studies. This 60-to-90 minute high-energy show is chock full of hilarity, artistry, and even a little bit of learning. Grab a drink, pull up a chair, and witness the uninhibited and after-hours side of science. Purchase tickets here!
Sunday March 17th 3:00 p.m. – 4:30 p.m. – Adults, Families, Teens, Children
Earth to Sky Performance Company presents Constellations, an exploration of star stories. This hour-long theatrical show uses creative movement both on the ground and in the air to interpret the ancient stories behind the night sky's luminous formations. From the Native American myth explaining the creation of the Milky Way to the Greek epic of Hercules and the dragon, this enthralling show imbues ancient tales with the excitement of aerial arts. Purchase tickets here!
Monday March 18th 7:00 p.m. – 9:00 p.m. – Adults, Teens, Families
Meet and greet Beatrice the Biologist. You might have seen her science comics on the internet, but now's your chance to see the scientist behind it all. In this workshop, you'll learn how to draw your own science cartoons featuring amoeba hugs, dinosaur farts, and much, much more. Come to Manuel's at 7:30 to grab dinner and drinks with comics for dessert! PS: No art skills required! Purchase tickets here!
Tuesday March 19th 8:00 p.m. – 9:30 p.m. – Adults
The Story Collider brings true, personal stories about science to life. At this live show, you'll hear scientists tell heartwarming (and heartbreaking) stories about their failures, successes, and everything in between, and you'll also hear from people who haven't had a formal connection to science in years. Science is a part of all of our lives and The Story Collider brings chemists, comedians, actors, neuroscientists, writers, and physicists alike onto the stage to tell their (true) stories. Purchase tickets here!
Science on Stage: The Forgotten Organ | Presented by Emory Center for the Study of Human Health, in partnership with Theater at Emory, A Capella Books, Jimmy Carter Presidential Library & Museum, Emory Hightower Speaker's Fund and Howard Hughes Medical Institute Grant
Wednesday March 20th, 2019 6:30 pm – 9:30 pm – Adults, Teens
The human microbome is a dynamic collection of bacteria, fungi, and viruses central to our survival, shaping every one of us from birth. Acclaimed writer Ed Yong wrote of this "forgotten organ" in his masterpiece I Contain Multitudes: The Microbes Within Us and a Grander View of Life. Now, his written word has provided inspiration for four nationally known playwrights who engaged in a 48 hour marathon of isolated furious writing, emerging with four newly-formed plays all based on this same book. Join us to hear from Ed Yong, get a taste of the plays that emerged from his book, and discuss with the artists and local scientists. Learn more about this free event.
Thursday March 21 7:30 p.m. – 9:30 p.m. – Adults, Teens
Ada Lovelace: mathematician, poet, first computer programmer. Ada and the Engine is a play that portrays Ada's struggles as a female in a field of only men and highlights the same struggles that women still have today in STEM. Come see the play and the multimedia gallery portraying women throughout history in STEM fields. Following select performances, we will have a talk back about the themes of the play. Purchase tickets here!
https://atlantasciencefestival.org/wp-content/uploads/2019/01/ASF-so-you-want-to-learn-about-science-art.png
630
1200
Anna Laura McGranahan
https://atlantasciencefestival.org/wp-content/uploads/2019/08/logo-atlanta-science-festival-engineered-science-atl.png
Anna Laura McGranahan
2019-01-29 10:48:43
2019-02-21 10:03:07
So you want to learn about... SCIENCE & ART