Community Mini Grants Program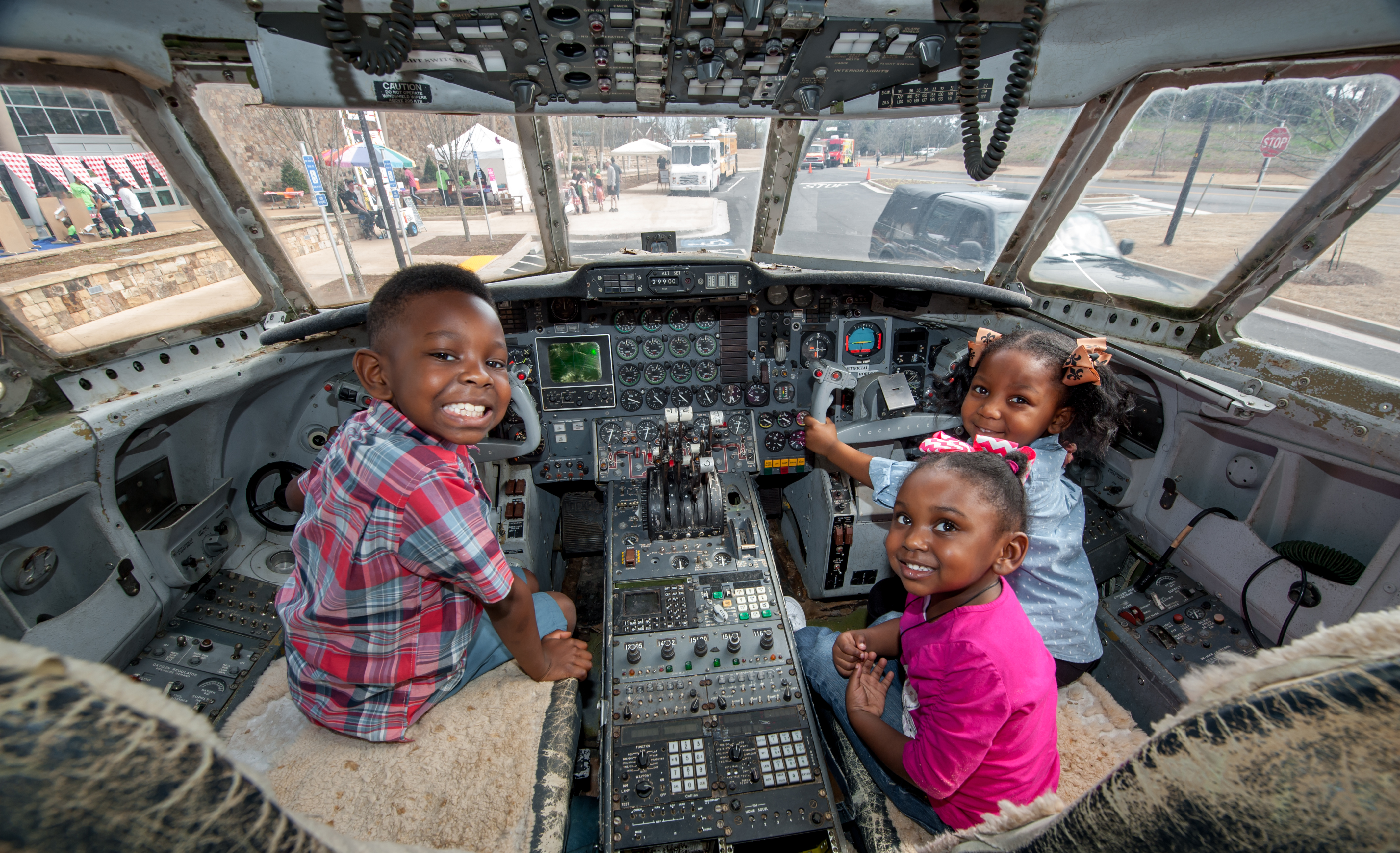 The Atlanta Science Festival is a celebration of local science and technology, facilitating more than 100 exciting events that span more than 70 venues across the metro Atlanta region. In furthering efforts to broaden access to science in communities that are traditionally underrepresented in STEM, ASF has introduced Community Mini Grants for the 2018 Festival season. The goal of the program is to expand the audiences that engage with science by empowering and supporting local groups to run science activities for their constituents through grassroots efforts.
The program offers grants to community groups that reach underrepresented racial/ethnic groups (African-American, Hispanic/Latino, Native or Pacific Islander), people from economically or educationally disadvantaged groups (e.g. low income, first in family to attend college), young people facing adversity, people with a disability, girls, women, and veterans or active military.
We are excited to announce the 2018 Atlanta Science Festival Community Mini Grants awardees:
The Village Tutorial and Enrichment Program is designed to enrich the talents of children from diverse backgrounds. Through summer camps, tutorials, remediation sessions, and special events, The Village Tutorial and Enrichment Program creates global awareness and respect for diverse cultures, as well as rich learning experiences in foreign language, art, technology, music, and science.
I Can Achieve, Inc. serves low income children, students, and parents living in Southwest Atlanta through supplemental educational programming, including before- and after-school programs, homework help, literacy/reading coaching, and special events.
KITES, Inc. is an educational non-profit organization that aims to seek out underrepresented kids and expose them to the wonder of science. KITES engages and mentors children through inquiry-based, hands on activities, after-school programs, an annual science and engineering festival, and family science nights.
Classroom Visits
Atlanta Science Festival's Imagining the Future program connects K-12 teachers with STEM professionals for classroom visits. Each spring, the program reaches thousands of children throughout the metro region, and offers an excellent opportunity for scientists to connect with the community. In 2017, we visited 80 classrooms and shared our love of science with more than 5000 students.
ASF recruits STEM professionals (researchers, technicians, engineers, entrepreneurs, and others whose careers involve the application of STEM learning) to visit metro area classrooms to give students a real sense for how science is done, who scientists are, and what questions remain unanswered. The classroom visits inspire students to imagine themselves shaping the future as the STEM-literate professionals of tomorrow. Learn more about this year's program…
"I love this program! I hope it grows and grows! I thank you all for everything that you do, [and] can not wait for next year!"